YOUR RELIABLE Wharton, NJ ELECTRICIANS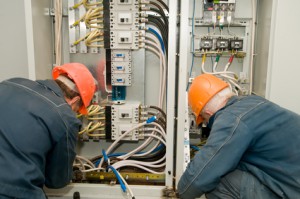 When something goes wrong with your home electricity, your life often grinds to a halt, and it becomes apparent how dependent we are on a constant flow of electricity to manage nearly every aspect of our lives.  With the importance of electrical systems in the lives of every Wharton home owner, it is understandable how experienced electricians can be in such high demand.  When you find yourself requiring electrical repairs, maintenance, or even installation services, all you have to do is turn to the expert staff at Zo Electric, LLC.
With years of industry experience, our staff of professional Wharton electricians is proud to provide the Wharton area with the service that they require.  We are well versed in all kinds of electrical services, and will be able to provide you the very best in fast, friendly, and affordable service.  Each of our contractors takes customer service very seriously, and we will make certain to go above and beyond to ensure that the results exceed your expectations each and every time.
Upfront Pricing
Workmanship Guaranteed
24 Hour Service
Fast, Friendly, Professional
Wharton Wire Repairs
Are you aware that the vast majority of home fires end up being caused by faulty wiring?  Keeping your wires in good shape is a must, and if the wiring in your home is getting old, you may want to consider having an inspection conducted to ensure that everything is up to code.  If you find that your wiring is in need of replacement, the professionals at Zo Electric, LLC will be able to handle this job without fuss.
We are well versed in what it takes to repair and replace faulty wiring in your home or business, and are even available to conduct whole home or commercial re-wires.  Don't hesitate if you think you have a wiring problem; make certain that you have the issue handled quickly, by an experienced repair professional.
Wharton Electrical Repairs
You want to keep your home systems in tip-top shape, but sometimes something goes wrong, and when that does happen, you need to see to it that you have the repair work handled by a licensed and insured professional.  An electrician can make all the difference in your home electrical repairs, and can provide you a safe option to attempting to do it yourself.  There is no replacement for knowledge and experience when it comes to handling electrical repairs, which is exactly why you want to turn to Zo Electric, LLC
Recent Articles
Security Lighting That Will Prevent Theft In Your East Hanover Home

Homeowners that live in pure fear that their homes will be burglarized need to pay attention as this will prevent your home from being broken into. Last year burglaries in the area went down to halfway. That's because homeowners wised up and had East Hanover security lighting installed. Security lighting will provide the homeowner with...

Read More
If you are in need of a Wharton electrician, then please call 973-906-8242 or complete our online request form.