Seeking a Reputable Electrician in Whippany?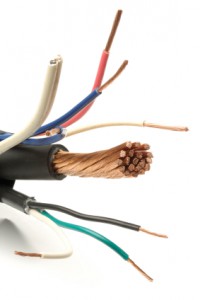 Go see your Whippany electrician at Zo Electric, LLC. You'll find their services to be very valuable to your home. With electrical services such as repairs and more you can't go wrong. If you want professional, friendly customer service, then call the guys who know electrical work like none others.
Whippany Electrician
The electricians at Zo Electric, LLC are more than just hard working guys who are able to help you when needed, they are your friends as well. We are locally owned and operated. It's hard to find a decent contractor who provides old-fashioned service like we do.
We make electricity happen in residential and commercial settings. If you're in need of home generators, then make sure that you call us when you're ready to have one installed. Our home generators will help see you through blackouts.
Home generators help those who work from home in that they keep your computers running and radios humming. You can still make money while others are stuck without power in your neighborhood. Always trust the electrical pros at Zo Electric, LLC.
Whippany Wire Repairs
One of our specialties at Zo Electric, LLC are wire repairs. We do installations as well for new construction. If your home's wiring keeps fizzling out on you, then you're going to need our assistance. Aluminum wiring, for example, is a fire hazard.
There's all types of wiring going on in your home. If you just moved in to an older home, then contact your Whippany electrician. Zo Electric, LLC will make sure that all your wiring is connected safely and not breaking any housing codes.
Knob and tune wiring is yet another type of wiring that cold be potentially dangerous if older or messed around with by an amateur. This wiring should always be replaced as it was designed to carry less electrical current throughout your home. You want more and you need it to be clean.
Whippany Electrical Repairs
All electrical repairs should be a Whippany electrician. You wouldn't go to your orthodontist for a heart attack so why go anywhere else for electrical repairs? Zo Electric, LLC does all sorts of repairs which could make life a lot more convenient for you.
There are lots of devices we have that make our lives easier. Do you know why it's easier? Because of your local electrician. Home automated lighting is one electrical item, in your home, that we do repairs on. You want to come home from work and not stumble around to find your light switch.
The electrical wizards at Zo Electric, LLC can make automated lighting happen in your home. Just make the call and in no time at all we can have your home that much brighter. Automated lighting saves money on your electric bills and provides mood lighting for all you romanticists out there.
Recent Articles
Commercial Electrical Safety For New Jersey Businesses

A safe electrical system couldn't be more important for a school, clinic, hospital, or other commercial business. It's so important that your electrical system is properly installed and repaired. Within these buildings are many electrical system components that also need regular maintenance. All the assets of the business, as well as the people within, rely...

Read More
If you are looking for a Whippany electrician, then please call 973-906-8242 or complete our online request form.