Parsippany – Troy Hills Electrical Services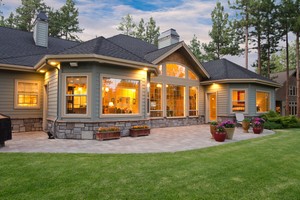 When you need a New Jersey electrician for residential or commercial electrical services in Parsippany, you need someone you can count on to be professional yet competitively priced.
At Zo Electric, LLC, we strive to give you what you need. Our team is dedicated to providing customers with exceptional service they can rely on. We provide electrical repairs, wiring, lighting, panel upgrades, and a full line of other services to homeowners and businesses in the area.
Finding the right electrician isn't always that easy. First, you need a reputable company who can handle the work that needs to be done. Simple electrical repairs may be fine for some, but when it comes to offering inspections and handling all types of repairs and installations, you need a company who's equipped, certified, licensed, insured, bonded, and fully educated with the right experience.
That's exactly what we bring to the table when we work for you. Give us a call anytime you need a New Jersey electrician for electrical services in Parsippany and we'll be ready to get to work!
Electrical Repair Services
It's important to call right away if you notice you're having problems like burnt wiring, burnt areas on the wall around an outlet or fixture, loose wires, outlets that won't accept a device, flickering lights, or any other issue.
Bad or old wiring can be dangerous, so when you have concern over your wiring or if your power is fluctuating or going out on you, give us a call. We are very adept at troubleshooting electrical problems.
Electrical repairs in Parsippany–Troy Hills are never something you want to delay. Your home may have older wiring that needs to be replaced, or you may have outlets that simply come loose over time. Our electricians at Zo Electric, LLC can make all your electrical repairs so your home or commercial building is safe.
Generator Installations
We also install new generators. Depending on the size and type you need, there will be many choices for you that are sure to suit what you're looking for. You'll also have a choice in a gas fed, propane fed, or diesel generator.
Being prepared for times your power goes out is a smart choice. The generator gives you backup power if the power goes out for any reason. You never know how long you'll be without power, so ensuring you have at least one backup method of turning on heat is important here in New Jersey.
Let us help you with a generator installation. You might be surprised by how little it will take to get outfitted with a reliable backup generator.
If you already have a generator and need repairs or it needs to be tuned-up and mechanically checked, we can help you here at Zo Electric, LLC. We can service your generator, repair, or replace it for you.
Commercial New Construction & Office Fit Outs
Whether you need a Parsippany commercial electrician for new construction or an office fit out, you can count on Zo Electric, LLC for the project. You will need to have the number and type of outlets and electrical panel installed to suit your specific business.
We have the hands-on experience to design and install your new commercial electrical system. Let's go over the details of your project today.
Residential GFCI Electrical Outlets
GFCI outlets can be installed in place of regular outlets for safety. They automatically shut off power when they sense the presence of water or the wrong voltage of electricity flowing through the wire. GFCI outlets are an important safety feature for any home. If you would like an estimate, give us a call.
We'll examine your existing outlets and give you a professional recommendation with a free estimate.
Full-Service Electricians in Parsippany
We offer all types of electrical services including ceiling fan repairs, lighting repairs and installations, surge protection device installations, office fit outs, knob and tube wiring repairs and replacement, landscape lighting, pool lighting, security lighting, spot lighting, low voltage party lighting, new construction electrical systems installations, full panel upgrades, and so much more.
Fully able to service your electrical needs, we are ready and able to assist you. From safety inspections and repairs to installations and rewiring, we have you covered!

If you are looking for a professional Parsippany Electrician, please call Zo Electric, LLC at 973-906 8242 or complete our online request form.