Looking for the Perfect Mountain Lakes Electrician?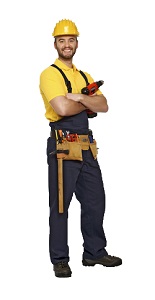 Your search for the perfect Mountain Lakes electrician doesn't have to be a difficult one because you have already found the number one choice. At Zo Electric, LLC our company may still be new on the scene but our experience sure isn't. The owner alone has clocked more than 30 years of experience under his belt and is capable of taking care of any type of electrical issue or task that should arise.
Whenever you choose to bring a "pro" in to take care of your residential or commercial electrical work you need to make sure they are fully licensed and bonded, at the very least. Some "experts" will try to convince you otherwise saying that's just a technicality and by skipping that they can offer you lower prices.
When it comes to the electrical wiring running through your walls there is never any excuse to cut corners. Never take chances when it comes to the wiring in your home or business. Let the pros at Zo Electric, LLC take care of it the right way, the first time and keep you protected.
Electrician in Mountain Lakes
There is no reason to settle for less than the best when it comes to hiring a professional electrician in Mountain Lakes. You may be designing the home of your dreams or maybe just updating the wiring in a home you bought. All of these are great reasons to bring in a pro to handle your work.
This is also not the type of work you want to try to make a "do it yourself" project. While we realize every project has a strict budget this shouldn't mean cutting corners with something as dangerous as the wiring. Call us and let us show you how we earned the impeccable reputation we have.
Mountain Lakes Wire Repairs
One of the more common service calls we get is for Mountain Lakes wire repairs. The lights flicker or something pops when you turn on a switch. Older buildings have older wiring which can be in need of repair. Never take chances and put off getting this taken care of; flip the breaker off and call our team to get the job done.
Mountain Lakes Electrical Repairs
The same holds true for Mountain Lakes electrical repairs. You never want to put your loved ones at risk with dangerous wiring problems. And if you have a commercial space your repair needs are a legal and financial liability. Call us and we can quickly be the Mountain Lakes electrician expert to fix all of your existing problems.
Recent Articles
6 Reasons Commercial Electrical Maintenance Is Important

Electricity is a critical part of the daily operations at any kind of commercial or industrial property. No matter what kind of industry you're in, your electrical system is integral to what you do each day. Your electrical system is so essential to your daily tasks that it can be easy to take it for...

Read More
Security Lighting That Will Prevent Theft In Your East Hanover Home

Homeowners that live in pure fear that their homes will be burglarized need to pay attention as this will prevent your home from being broken into. Last year burglaries in the area went down to halfway. That's because homeowners wised up and had East Hanover security lighting installed. Security lighting will provide the homeowner with...

Read More
If you are looking for a Mountain Lakes electrician, then please call 973-906-8242 or complete our online request form.