Are You Stuck Trying To Find An Electrician in Morristown, NJ?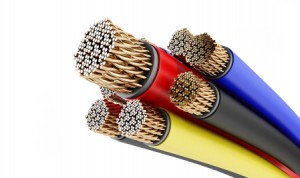 If you've ever had the opportunity to experience a Morristown electrician, then you've probably tried Zo Electric, LLC before. Zo Electric, LLC is who can create a safer home environment for you. Make the call today to find out how. If you value your home at all, then you'll want to do something about your electrical problems.
Morristown Electrician
When you have to find a reputable electrician, make sure that you check with more than just one in your area because there are a lot of good ones especially the ones at Zo Electric, LLC. We are a fully licensed electrical team that offers a variety of services.
One of the services that our electricians offer are repairs. If you have ever had repairs done before, then you know that it takes a professional to do them. We are able to fix your ceiling fan, outlets and so much more. So when you need a professional hand, come to us.
Troubleshooting your electrical problems is easy when you have the right tools. You shouldn't be testing it on your own as that can be very dangerous and potentially hazardous. Always have our number on speed dial because we'll be there when you need us any time of the day.
Morristown Wire Repairs
If you haven't had the wiring checked in your home yet, then it's a smart move to do so soon. Faulty wiring is to blame for house fires and other dangers. Contact our representatives as they are standing by to take your calls and answer any questions you may have regarding your home's wiring system.
We're the Morristown electrician that can install your new security system as well. If you live in fear that your home will get broken into, then take the next step in providing security for your home and have Zo Electric, LLC install your protection system.
A security system will not only make your home a lot safer, but increase the value of your home. If you ever go to sell your home, with a top-of-the-line security system in it, your home is going to sell a lot faster in the New Jersey area than those that do not have one.
Morristown Electrical Repairs
Sometimes it's necessary to hire on an electrician that can do repairs in your home. From simple to small, our electricians will always get the job done. You can present us with any type of electrical challenge and chances are that we'll beat it.
If you want a trustworthy, Morristown electrician, to do repairs in your home or business, just pick up the phone and remember that Zo Electric, LLC can and will do them for you. We are locally owned and operated as the owner of Zo Electric, LLC has over 30 years of experience.
Recent Articles
Is Knob and Tube Wiring Safe?

In the late 19th and early-to-mid 20th centuries, knob and tube wiring was considered state-of-the-art. Most houses that were built during this time period do have knob and tube wiring—that is, if it hasn't been replaced. If your home still has knob and tube and wiring, professionals do recommend replacing it. At the very least,...

Read More
6 Reasons Commercial Electrical Maintenance Is Important

Electricity is a critical part of the daily operations at any kind of commercial or industrial property. No matter what kind of industry you're in, your electrical system is integral to what you do each day. Your electrical system is so essential to your daily tasks that it can be easy to take it for...

Read More
If you are looking for a Morristown electrician, then please call 973-906-8242 or complete our online request form.