Welcome To Zo Electric, LLC – Green Pond Junction Electrician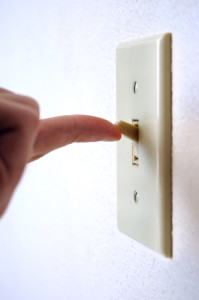 When the electricity in your house goes out, and you know you have paid your power bill, you need the assistance of a professional electrician. There are a number of different problems that can arise with an electrical system, because of the high volume of electricity, it is important that you have a professional handle these repair services.
Zo Electric, LLC is a skilled Green Pond Junction electrician that supplies commercial and residential customers with superior electrical repairs. We believe in providing you with high quality services that you can depend on in your time of need. It is our goal to supply customers with high quality electrical services that they will brag to their friends and family about.
When it comes to electrical services, trust your locally owned and operated electricians from Zo Electric, LLC. Our electricians have over 30 years of experience in the electrical industry, and it shows in the quality of electrical services. You can depend on use for high quality, casual customer services.
Green Pond Junction Electrician
As a professional Green Pond Junction electrician, Zo Electric, LLC believes in providing affordable electrical services to all of our customers. We provide electrical repairs, electrical installations and electrical maintenance services.
There are many reasons to hire a professional electrician. You'll benefit from our services as they'll come and repair the electrical problems in your home.  Our electricians have the proper education and experience to safely handle any electrical service. We remain professional and courteous throughout your entire electrical service.
Green Pond Junction Wiring Repairs
There are a number of different electrical wires that run through the walls of your home and under the ground. They provide you with a source of power for your electrical outlets and lighting fixtures. Every part of your home's electrical system depends on these electrical wires for power. When you wires are old or damaged, they can cause major problems in your home.
Zo Electric, LLC is a superior Green Pond Junction electrician that believes in providing high quality wiring repairs that our customers can depend on for quality results. Our electricians will thoroughly inspect the wiring in your home before determining if it can be repaired or if it needs to be completely replaced. Either way, we have the ability to get your home up to code and regulation with the proper electrical wiring services.
Green Pond Junction Electrical Repairs
You cannot always complete all the repairs in your home. As a homeowner, it is your responsibility to provide your household with electrical repairs. When there is a problem with your electrical system, you need a professional Green Pond Junction electrician to handle your electrical repairs.
Zo Electric, LLC provides high quality repairs for electrical outlets, GFCI outlets, ceiling fan repairs, lighting repairs, wiring repairs and more. We customize all of our repair services to fit the individual needs of each of our clients.
When you are searching for high quality and affordable electrical repairs services, our professionals are the only company for the job.
Recent Articles
Is Knob and Tube Wiring Safe?

In the late 19th and early-to-mid 20th centuries, knob and tube wiring was considered state-of-the-art. Most houses that were built during this time period do have knob and tube wiring—that is, if it hasn't been replaced. If your home still has knob and tube and wiring, professionals do recommend replacing it. At the very least,...

Read More
If you are looking for a Green Pond Junction Electrician, then please call 973-906-8242 or complete our online request form.