Hunting For an Electrician in Florham Park?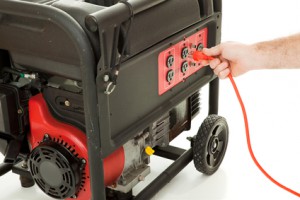 Lots of people move to Florham Park each year because they admire the beauty of this small town.It's a great place to raise children and known for the infamous university-Fairleigh Dickson University. If you've just moved into the area and are in need of a Florham Park electrician, then go with who your neighbors go with, Zo Electric, LLC.
Florham Park Electrician
An electricians job is to provide you with an electrical service that will keep you safe and your house up to code. You don't wan to live in a home that's ready to spark at any given moment. One of the services that our electricians provides is panel upgrades.
A panel upgrade will modernize your home's electrical system and provide you with smooth flowing electricity. Not having enough power is just so frustrating. It's a well know fact that voltage drop-offs can cause lots of damage to electronic devices.
If your electrical panel hasn't yet been seen by an electrician, then maybe it's time it was. An electrician, especially from Zo Electric, LLC, will upgrade your panel box if necessary. We have the knowledge and equipment to make your home a lot safer to live in.
Florham Park Wire Repairs
There are several types of wiring found in homes. Wiring is normally ran underground or through the walls in order to produce lighting and power for outlets. Some of the other components in your home that require wiring are: home theaters, telephones, security monitoring and so much more.
Power points need to be installed throughout your home because they will keep your appliances running. An electrician knows that this wring type needs to stay up to code and in compliance with today's standards.
Anything in your home that requires electricity needs to be wired. When you have your home wired correctly, you'll live in a home that's free of hazards which makes for less stress. Also, a home that's free of electrical hazards has less of a chance of catching fire due to electrical problems.
Florham Park Electrical Repairs
If you don't have GFCI outlets in your home, then what are you waiting for? They are the latest in home improvements. GFCI stands for ground fault circuit interrupter. These devices work by detecting various levels of current. They are a great asset to the home as they will shut off power immediately to the secure part of a circuit.
The Florham Park electricians at Zo Electric, LLC can have them installed for you. Contact us to speak with one of our representatives about all of the advantages you'll experience with GFCI outlets. You owe it to your home to keep it safe.
These outlets are most likely to be installed in areas that see lots of moisture. Places like your bathroom and basement are good candidates for them as they will trip the first sign of danger. You'll feel much better knowing that you have GFCI outlets installed.
What Florham Park Customers Say About Us
Zo Electric, LLC is Rated: 5 / 5
based on these 1 happy customer reviews.
---
"We had Zo Electric repair our wiring throughout our entire home, they did such an amazing job. Always on time, and so courteous, could not be happier."
---
Recent Articles
Commercial Electrical Safety For New Jersey Businesses

A safe electrical system couldn't be more important for a school, clinic, hospital, or other commercial business. It's so important that your electrical system is properly installed and repaired. Within these buildings are many electrical system components that also need regular maintenance. All the assets of the business, as well as the people within, rely...

Read More
Understanding Your New Jersey Home's Electrical Systems

At Zo Electric, LLC, we like to help our customer understand their home's electrical systems so when problems arrive, they're aware of it. If you have a home in New Jersey and you have any questions at all about your home's electrical systems, please feel free to give us a call. We'll gladly help you...

Read More
If you are looking for a Florham Park electrician, then please call 973-906-8242 or complete our online request form.