Are You Trying To Find Fayson Lakes Electrical Services?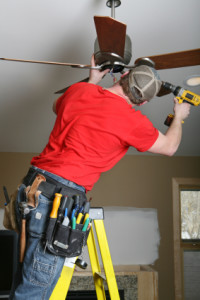 As a homeowner, you have had happy moments with your home, and you have had difficult moments in your home. Owning a home is a big responsibility that comes with a number of different tasks that have to be completed to keep your home safe and functioning correctly. As a homeowner, one of the worst things you can do is ignore electrical issues.  Faulty wiring in a home can result in house fires that will completely destroy your life. To avoid major electrical issues, you need a trustworthy electrician on call at all times.
Zo Electric, LLC is a qualified electrician that provides Fayson Lakes electrical services to both commercial and residential clients. We believe in providing customers with dependable and trustworthy electrical services at a speedy and affordable rate.
Since 2013, Zo Electric, LLC has been a locally owned and operated electrical contractor. Our electricians have over 30 years of experience in the electrical industry, and you can depend on us for superior electrical repairs, installations and maintenance services.
Fayson Lakes Electrician
The inside of your home has two main systems. Your plumbing system supplies you with clean water and carries away your dirty water. Your electrical system provides you with a clean source of power and light when the sun goes down.  When either of these systems malfunctions, you need a professional to handle the repairs.
While we can't help you with your plumbing problems, Zo Electric, LLC is more than qualified to handle your electrical services. We provide a variety of different electrical services for commercial and residential customers including:
| | |
| --- | --- |
| Electrical Safety Inspections | |
| | |
| | |
| | |
| | |
| | |
Fayson Lakes Wire Repairs
When you think about the electricity in your home, you probably think about paying your electrical bills to keep your power on.  Unfortunately, just paying your electrical bill on time every month doesn't mean you will also have the best electrical power in your house. The electricity in your home relies on the electrical wires in your house to function correctly.
Over a period of time, your wires can become old, damages and faulty. When this happens, you need a professional repair services. Zo Electric, LLC provides high quality Fayson Lakes electrical services including wire repairs.  When you wires are damaged or broken, our electricians can repair or replace them for you.
Fayson Lakes Electrical Repairs
There are other issues that can happen with your home's electricity other than wire repairs. This is why it is important to have a skilled electrician that provides a variety of Fayson Lakes electrical services to handle all of your issues.
We provide a number of electrical repairs including outlet repairs, GFCI outlet repairs, ceiling fan repairs, lighting repairs and more. Light switch repairs are complicated because we need to handle the electrical wiring to see where the problem lies. Our electricians are skilled in troubleshooting your electrical system. We are able to quickly find the problem within your electrical system and repair it for you.
You can depend on us for high quality and affordable electrical repairs at a speedy rate. We customize all of our electrical repairs to fit the individual needs of our customers.
Recent Articles
Security Lighting That Will Prevent Theft In Your East Hanover Home

Homeowners that live in pure fear that their homes will be burglarized need to pay attention as this will prevent your home from being broken into. Last year burglaries in the area went down to halfway. That's because homeowners wised up and had East Hanover security lighting installed. Security lighting will provide the homeowner with...

Read More
If you are looking for a Fayson Lakes Electrical Services, then please call 973-906-8242 or complete our online request form.