Looking For An Electrician in East Hanover?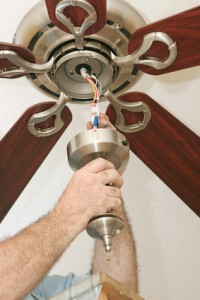 Only an East Hanover electrician should be handling your electrical needs. Things such as your ceiling fan can easily be repaired when you have the talents of Zo Electric, LLC around. Just call us and we'll be out. Our electricians know how hard it is to live without your electrical mechanisms. There's no job too big or small enough for us.
East Hanover Electrician
You should always utilize an electrician that's well trained and skilled at performing various repairs when it comes to your electrical devices. A skilled electrician can get your electrical mechanisms working right away and don't waste time doing so.
Top reasons to utilize an electrician:
Safety – An electrician practices safety as they have working knowledge on how to do so. They prevent getting injured by staying up-to-date on today's electrical procedures. If you've ever been mildly electrocuted, then you know just how bad it hurts.
Educated – Electricians, that are licensed and bonded, are educated. That means you reap the benefits. Whenever you hire on an electrician that's educated, you'll be delighted to know what they do.
Saves Money – Home electrical repairs, that are done early enough, will save you money in the long run on more expensive repairs. You don't want to end up shelling out more money down the rad just because you ignored the problem for so long.
Not Getting Over Your Head – Wiring and electrical repairs seem simple. All you need to do is figure out where the problem is and fix it, right? Wrong! If you don't have any working knowledge of electrical repairs, then please call a real electrician.
East Hanover Wire Repairs
Getting an East Hanover electrician to do wire repairs, in your home, is quite simple. Just pick up your phone and call Zo Electric, LLC. We're the electricians that will thoroughly check out your home's wiring. Older wiring will need to be upgraded as new wiring will need routine maintenance.
Lots of homes have older wiring inside them. If your home is older, then chances are; when you go to flick on the lights and they begin to flicker, you're going to need wiring repairs. Flickering lights are an indication that your electrical isn't working right.
Let the professionals at Zo Electric, LLC take a look at your wires. If just one of your wires are hot, that can lead to more wiring going bad. Also, a hot wire can lead to a house fire. If you want to avoid all that, then call us. Our electricians are always willing to help.
East Hanover Electrical Repairs
Now, electrical repairs are nothing to shy away from. If your switches are bad, then contact us and we'll take a look at them. Bad switches lower the value of your home and decrease the happiness in it as well. There's nothing like wanting to plug in your alarm clock only to find out the switch doesn't work.
From bad switches to telephone lines, we can do all sorts of electrical repairs. Connect with your East Hanover electrician today for more details on what we can repair. You'll love the electrical upgrades we can do for your home.
Recent Articles
Security Lighting That Will Prevent Theft In Your East Hanover Home

Homeowners that live in pure fear that their homes will be burglarized need to pay attention as this will prevent your home from being broken into. Last year burglaries in the area went down to halfway. That's because homeowners wised up and had East Hanover security lighting installed. Security lighting will provide the homeowner with...

Read More
Is Knob and Tube Wiring Safe?

In the late 19th and early-to-mid 20th centuries, knob and tube wiring was considered state-of-the-art. Most houses that were built during this time period do have knob and tube wiring—that is, if it hasn't been replaced. If your home still has knob and tube and wiring, professionals do recommend replacing it. At the very least,...

Read More
If you are looking for a East Hanover electrician, then please call 973-906-8242 or complete our online request form.