Are You Looking For A Dover Electrical Contractor?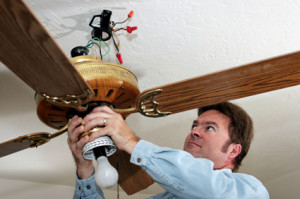 There are a lot of modern conveniences that go into building a new house, but none of them are as important and as useful as electrical wiring. Electricity is used in almost all the tasks that you complete throughout your day. Without electricity, your home would not be able to function. This is why it is important to have an electrician that you can trust for speedy and affordable repair services.
Zo Electric, LLC is a highly qualified Dover electrical contractor that specializes in both commercial and residential electrical services. If you are having a problem with the electric outlets in your business, our electricians can repair them for you. If your home needs a new electrical wiring system, our electricians can safely install one for you.
With over 30 years of experience in the electrical industry, the owner and operator of Zo Electric, LLC believes in providing customers with high quality services that are done correctly. We are locally owned electrical contractor that guarantees your electrical issues will be fixed in no time.
Dover Electrician
After the sunsets outside, you depend on the lighting in your home to make nightly tasks easier. Unfortunately, there will be times when your electrical lights refuse to switch on. In these cases, completely your nightly routine will become a nightmare.
Zo Electric, LLC provides high quality electrical services that include the repairs of outlets, lights, GFCI outlets, electrical wirings and more. We are a highly trained Dover electrical contractor that understands the importance of supplying our customers with the best and most affordable electrical services.
Some of our electrical services include electrical repairs, electrical installations, new construction work, surge panel upgrades, knob & tube wiring replacements and more. We even provide our electrical services to the businesses around Dover. Our electricians are skilled, and they have the ability to handle electrical repairs and installations on a larger scale.
Dover Wire Repairs
 Old or damages electrical wiring in a home is one of the most dangerous attributes in a home. This type of wiring has sat for years without the proper maintenance. This can cause old wires to become cracked and split. If you think you might have old electrical wiring in your home, you need to have it replaced immediately.
As a professional Dover electrical contractor, Zo Electric, LLC is qualified to handle the repairs and replacements of old electrical wires in homes and businesses. Our electricians will thoroughly inspect the wiring in your home before determining if it can be repaired or if it needs to be completely replaced. Either way, we have the ability to get your home up to code and regulation with the proper electrical wiring services.
Dover Electrical Repairs
When you are performing repairs around your Dover home, there are a few repairs you might be able to handle on your own. Electrical repairs are not a part of those home repairs. Electrical repairs require the attention of a professional electrician with years of training and experience.
Zo Electric, LLC has skilled and talented electricians that have the ability to handle a variety of different electrical repairs. We can handle the repairs of GFCI outlets, outlets, lights, light fixtures, wiring and more. No matter what issues you are having with the electrical wiring in your home, we can pin point the problems and repair it quickly for you.
When you are searching for professional electrical repair services, look no further than the talented individuals at Zo Electric, LLC.
Recent Articles
How to Prevent Electrical Fires in New Jersey

According to the National Fire Protection Association, 47,700 fires that were caused by an electrical problem were reported to the U.S. Fire Department. Many of these fires led to serious injuries or fatalities, and most of them could have been prevent. Keeping your New Jersey home's electrical system as safe as possible should be one...

Read More
Electrical Safety Professionals in New Jersey

It is hard to imagine any task that your family conducts that is not somehow dependent on your residential electrical system. Electricity is a modern necessity that provides immense convenience, entertainment, comfort, and security to our New Jersey families. Our residential electrical systems are perhaps the biggest boon to our families' quality of life. Because...

Read More
If you are looking for a Dover Electrical Contractor, then please call 973-906-8242 or complete our online request form.