IN NEED OF AN ELECTRICAN FOR BUDD LAKE, NJ?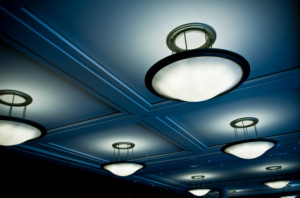 Zo Electric, LLC has been providing New Jersey with over 30 years of expert customer service and have the technical know-how to resolve any of your electrical problems as efficiently as possible. We are able to assess the individual needs of the customer and make certain that all of our work remains within their budget while clearly communicating the cost of our services upfront so there are no rude surprises. We handle projects of all sizes, from conducting a complete rewire of your home or office, to simpler electrical repairs of ceiling fans, or even installing a whole home generator. There's no reason to find yourself shocked when you see the bill from our competitors, when you can have the assistance of our locally owned and operated business that will always do right by you.
Electrical repairs can be a big deal, and in the case of many solutions, can cost you quite a bit more than a service fee if done incorrectly. We stand by the quality of our work at Zo Electric, LLC and can guarantee that we will do the job right the first time. An improperly set up electrical box can put significant strain on the power flow of yourself, causing you to bleed away money every month, and a hastily set up whole home generator can potentially damage electronics. You don't want to cut corners when it comes to the safety of your electrical setup in your Budd Lake home, so you want to make certain that you have an expert electrician on the job.
When you want the service of a confident, reliable, and experienced Budd Lake electrician, you need look no further than Zo Electric, LLC.
Budd Lake Electrical Maintenance
Your business and employees are important to you, as a locally owned and operated Budd Lake business, we understand that. The safety of your workplace and employees is something of the highest priority, and due to such concerns, you should consider conducting regular electrical maintenance. Our experienced electricians will assess the electrical system of your Budd Lake business making certain that everything is up to code and passes inspection. We even offer preventative services to help keep everything in top working order to avoid potential disruption to business further down the line from electrical faults.
Keeping your existing system properly maintained by a professional, or implementing a new system all-together, is a great way to not only keep your workers safe and productivity flowing, but to also save yourself significant costs every month. When a system is running at its peak performance it does not work as hard to maintain constant energy flow to your Budd Lake business, which means it is consuming less electricity all-together.
Consider having Zo Electric, LLC's professional electricians pay your Budd Lake business a visit to see if your electrical system is proper for the needs of your business and to make certain that everything is in working order. Don't find yourself liable for on the job electrical injury by keeping your system routinely maintained and safe.
Budd Lake Commercial Lighting
Interior lighting is something that can easily be taken for granted in the workplace, but did you know that the quality of your lighting can actually affect the productivity and general mood of your employees? With lensed-indirect lighting you can reduce eye-strain, and create an environment with lighting much closer to that produced by natural sunlight. This has been seen to both improve productivity and improve the mood of a workplace.
One of our experienced electricians has the know-how to not only get the lighting of your Budd Lake business up to code, but to provide more effective and efficient lighting to your office. Create a more positive work environment that projects the professional image you want, with a visit from the Budd Lake electricians at Zo Electric, LLC.
Recent Articles
6 Reasons Commercial Electrical Maintenance Is Important

Electricity is a critical part of the daily operations at any kind of commercial or industrial property. No matter what kind of industry you're in, your electrical system is integral to what you do each day. Your electrical system is so essential to your daily tasks that it can be easy to take it for...

Read More
Why Electrical Repairs Should Never be a DIY Project in New Jersey

The DIY movement is a rapidly growing one, and it isn't difficult to see why. DIY projects are a great hobby to take on: they're satisfying, fun, and they leave you with great home improvements without having to hire a contractor. However, there are some home projects that you should never attempt on your own....

Read More
If you are in need of the services of an Electrician in Budd Lake, NJ call Zo Electric, LLC at 973-906-8242 or fill out our online request form.