Trying To Locate An Electrician in Bridgewater, NJ?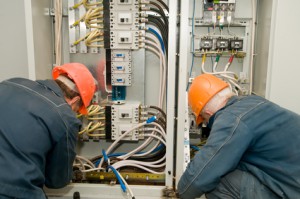 Calling a Bridgewater electrician will get your home a lot of much needed attention when it comes to electrical repairs and installations. Just think of how much more energy efficient your home is going to be with electrical services from Zo Electric, LLC. At Zo Electric, LLC, we've built our reputation on trust and honesty within the community.
Bridgewater Electrician
We're the electricians that specialize in electrical services and repairs. Being a locally owner and operated company allows us to know our customers which means that knowing all of you helps us see where your needs are.
We're the different type of Bridgewater electricians that you can always depend on. Our office is full of people who have lots of knowledge and talent for when it comes to repairs. You'll never be stuck when you go with our services.
Zo Electric, LLC offers solutions to your problems. You electrical issues instantly become ours when you contact us. We don't want to see you try and take them on yourself as that could lead to injury and possibly death. We know the drill as we've been doing it for a while.
Bridgewater Wire Repairs
You can always repair your toaster when it breaks down or you can repair your portable radio when it starts to go, but you can't repair your home's wiring as its intricacy presents lots of unforeseen challenges.
Your home's wiring is strewn all throughout your home. Zo Electric, LLC can come out to your home and repair your wiring if it's not flowing properly. Lots of older homes do not have modern wiring in it which presents lots of problems.
Problems such as dead current not being able to pass through the wiring is very dangerous. In fact, if your lights are flickering or there are rooms in your home where you can't even work the lighting, then chances are it's your older wiring.
Bridgewater Electrical Repairs
You depend on your ceiling fan to keep your rooms cooled down while having a stylish fan do the job, but what happens when your fan all of a sudden stops? What you'll have is a dead ceiling fan that's doing absolutely nothing for your home.
Only your Bridgewater electrician should be allowed to repair your ceiling fan. It was probably hard enough to install it let alone fix it. Most of the time the problem with ceiling fans is in the motor. The motor to these fans requires electrical current to make them work.
Don't tinker with a ceiling fan motor. Make sure that you contact Zo Electric, LLC. We're the electricians that will have your fan cooling you down in no time. You'll be glad that you decided to go with professionals this time.
Recent Articles
How to Prevent Electrical Fires in New Jersey

According to the National Fire Protection Association, 47,700 fires that were caused by an electrical problem were reported to the U.S. Fire Department. Many of these fires led to serious injuries or fatalities, and most of them could have been prevent. Keeping your New Jersey home's electrical system as safe as possible should be one...

Read More
If you are looking for a Bridgewater electrician, then please call 973-906-8242 or complete our online request form.