LOOKING FOR AN ELECTRICIAN IN BOONTON, NJ?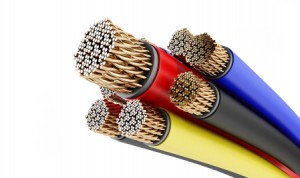 When you receive the bill for an electrician's services, it can sometimes be a real shock. At Zo Electric, LLC we avoid any unnecessary surprises by working with our customers every step of the way from start to finish. We'll assess the customer's individual needs, make sure the work remains within their budget, and communicate anything unexpected that we come across clearly and concisely. When you need to have your home or business rewired, new panels installed, or wires repaired, don't get in over your head by trying it yourself. Leave the job to the experts at Zo Electric, LLC. We will get everything back in working order with lightning speed.
A trained and skilled electrician can make a big difference, and our locally owned and operated business has been serving the Boonton area for over 30 years. You can expect honesty and integrity from all of our electricians, as they actually care about the area they work in, and take pride in their work. We can promise you the very best in customer service, every visit.
Boonton Wire Repairs
If the wires in your home are getting old, you could be risking a fire every time you flip a switch. The protective insulation on wiring will eventually wear out and crack with age, and as this happens the copper within can become exposed, which is a serious concern. Electrical fires caused by old or faulty wiring are easily assessed and handled with the experience of a veteran electrician, and Zo Electric, LLC can provide that level of expertise.
If you have begun to notice any signs of faulty wiring, such as sockets proving unreliable, or lights flickering unexpectedly when they are turned on, you might want to text your existing wiring for faults. A home testing unit can easily be obtained from your local hardware store, but a visit from an electrician is always the better option. We can assess any problems with speed, let you know what the exact issue is, and see about handling it as swiftly as possible, without fuss.
Boonton Home Generators
When a storm sweeps through the Boonton area, you might find yourself without power. In severe weather conditions you can even go powerless for weeks at a time! Losing power is more than an inconvenience, it can be an incredibly costly problem. When your electricity stops working, food can begin to spoil, heat and cold conditions can prove threatening to you and your family's safety, and you may also have to go without hot water or even be incapable of cooking.
Whole home generators are worth the investment, as they provide a much more reliable and stable power source than the typical portable generators that you might buy from your local hardware store. If you want your Boonton home to have reliable power in any situation, then a permanent home generator is a safe investment.
Zo Electric, LLC has some of the most experienced electricians in the Boonton, NJ area, who can set up your whole home system with ease, to keep your home fully functional in emergency situations. Don't leave your family in the dark, have us install a whole home generator today.
Recent Articles
How to Prevent Electrical Fires in New Jersey

According to the National Fire Protection Association, 47,700 fires that were caused by an electrical problem were reported to the U.S. Fire Department. Many of these fires led to serious injuries or fatalities, and most of them could have been prevent. Keeping your New Jersey home's electrical system as safe as possible should be one...

Read More
If you are in need of the services of an Electrician in Boonton, NJ, call Zo Electric, LLC at 973-906-8242 or fill out our online request form.