Actively Seeking For an Electrician in Bernardsville, NJ?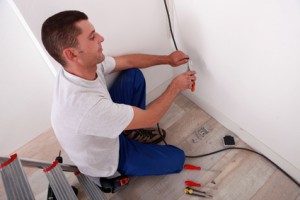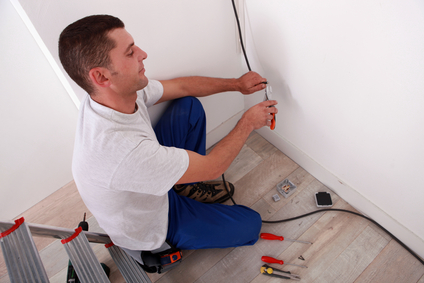 The town of Bernardsville is a pretty little town in New Jersey filled with lots of parks and trees. Homes in the area are desired due to the abundance of parks and scenery. If you're a first-time homeowner and looking for a Bernardsville electrician, then just ask around. We're sure that your friends will tell you to call Zo Electric, LLC.
Bernardsville Electrician
When you need an electrician make sure that they are licensed. A licensed electrician will be certified in New Jersey to make repairs and installations. Being licensed ensures the homeowner that they are hiring an educated electrician.
Any electrical work done by an electrician that is not licensed creates a huge risk as the home does not meet standards. If you were to ever sell your home, you'd be in some hot water not having your home's electrical up to code.
Any home on the market today must meet all local standards before it's sold unless it's sold "as is". If you want to keep your home up-to-date, then contact Zo Electric, LLC. We make smiles happen as we're the number one electricians to call on.
Bernardsville Wire Repairs
A home's wiring depends on the electricians that do the work. If you hire dependable ones, then you shouldn't experience any issues with your electrical. But if you've had your wiring done, in the past, by a non-licensed electrician, then you could have major issues.
A good Bernardsville electrician will have your wiring repaired and free of any hazards. If you wish to have this service done in your home, then reach out to the electrical experts at Zo Electric, LLC. Our main concern is for the safety of you and your family.
You won't have to worry about professionalism when you go with our wire repair service as you'll always get a smile from our reputable reps. We have the expertise to get things done and the equipment to make it happen. We'll test all the wiring in your home to make sure that you have a free flowing electrical system.
Bernardsville Electrical Repairs
When in desperate need of electrical repairs, call in the pros from Zo Electric, LLC. Our trucks are always fully stocked with the parts that are going to fix your home's electrical problems. Our electricians wear uniforms so you know it's them and are background checked.
A professional Bernardsville electrician will get your home back to working order especially the ones at Zo Electric, LLC. You can't go wrong with our repair services as we install and fix GFCI outlets, automated lighting and simple outlet repairs.
We make repairs look easy, but they're not. As a matter of fact, it takes years to gain the knowledge that's needed to do even small repairs. You'll never have an amateur at your front door when you hire us. Call and see what we're all about!
Recent Articles
6 Reasons Commercial Electrical Maintenance Is Important

Electricity is a critical part of the daily operations at any kind of commercial or industrial property. No matter what kind of industry you're in, your electrical system is integral to what you do each day. Your electrical system is so essential to your daily tasks that it can be easy to take it for...

Read More
If you are looking for a Bernardsville electrician, then please call 973-906-8242 or complete our online request form.