Searching for Pool Lighting in the New Jersey Area?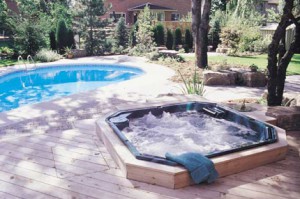 Are you wanting New Jersey pool lighting? We'll make your swimming are a hit this year with our lighting. Call Zo Electric, LLC to schedule an appointment. Your pool will not be just a regular pool this year. It's going to be the focus for all your friends and neighbours. If you haven't been able to enjoy your pool in the evening due to a lack of lighting, then make the call.
There's lots of various styles of pool lighting. In fact, pool lighting comes in so many varieties that you're going to need a swimming pool expert help you with the decision process. You can always start with LED lighting. There is so much that you can do with LED lighting. Go with the services of Zo Electric, LLC and you'll see why we are the lighting pros.
It's almost swimming pool season in the U.S. Many homeowners are already starting to clean their pool areas up and prep for when the warm temperatures arrive. You should take charge of yours by calling in the electrical experts at Zo Electric, LLC.
Your LED New Jersey pool lighting is only a phone call away. If you want your pool to shine through this year, then you're going to have to make the call. We'll get your pool area looking looking exactly the way you want it to look.
LED lighting is a very popular type of pool lightning in that it's extremely efficient. This lighting does cost a bit more, but it's going to cut down on your energy bills which will save you more in the long run. They pay for themselves over time. Make the investment and you'll see how much you'll actually save this year.
There are lots of Eco-friendly benefits to using LED lighting for your pool. If you're planning on going "green" this year, then do so with LED pool lighting. You're going to save more as they don't use a lot of voltage and won't waste energy.
Do you hate it when you have to sweep your pool in order to get all the bugs out? Not with LED pool lighting you won't. This is one of the advantages that makes them such a hot commodity. You won't have to swat at pests as you had your loved ones are trying to enjoy the evening in your pool.
Get your New Jersey pool lighting from the pool lighting experts at Zo Electric, LLC. You can always count on us to brighten up your pool area. Reach out to us today and we'll have your new lighting in no time. Soon you'll be swimming all night.
If you are looking for a New Jersey pool lighting professional, then please call 973-906-8242 or complete our online request form.