In Dire Need of Outlet Repairs in New Jersey?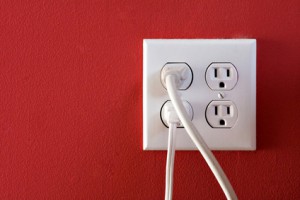 The outlets, inside your home, do serve some importance. Outlets come in handy when you need something plugged in or charged. Devices such as your television and computer need to be plugged in to and outlet in order for them to work. If you ever have to locate New Jersey outlet repair, then get a hold of Zo Electric, LLC.
Electrical switches become defective over time. You'll need the assistance if a electrical contractor to help repair your outlet. Get in touch with Zo Electric, LLC and we'll send you our best. In fact, any homeowner in in the New Jersey area will receive our best electrician when it comes to repairs.
If you go to plug in your kitchen mixer and it's not working, then the problem may not be with your mixer, but with your outlets instead. This can lead to a much more serious problem as a dead outlet does nothing for the home.
You'll need to contact your outlet repair specialist immediately. The longer that you leave this problem go, the longer your problems are going to be. If you want to prevent yourself from overspending on repairs in the future, then call Zo Electric, LLC today.
New Jersey outlet repair can easily be remedied by the electrical experts. You're going to be a whole lot happier when you go to plug in your mixer and it works this time around. You'll be so grateful that you won't want to leave your kitchen area.
Troubleshooting a dead outlet can be very frustrating if you're trying it on your own. In fact, it can be more than frustrating. It can be a challenge not worth doing. Normally when something goes dead, it's very simple to solve. But when it's electrical, it becomes that much tougher.
The first thing that you'll want to do is turn off all the power in your home. Doing this will keep you from getting hurt. Shut off all the power to your home before calling Zo Electric, LLC. Once we come out, we'll be able to get right on the job.
Make sure that the problem can be repaired easily. You'll want to trip the breakers first. Normally this opens the flow of electrical current back to them. If the outlet still remains deadened, then you're going to need a professional.
Either way, you'll ant to have Zo Electric, LLC take care of your New Jersey outlet repair. We have the experience and know-how when it comes to the condition of your electrical outlets. Contact us and you'll feel safer in your home.
If you are looking for a New Jersey outlet repair specialist, then please call Zo Electric, LLC or complete our online request form.