Are You Ready For An Electrical Safety Inspection in New Jersey?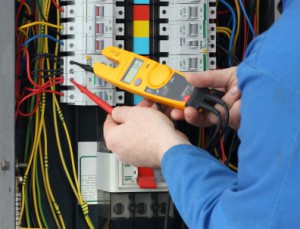 Getting a New Jersey electrical safety inspection can change how you think of your home's electrical system. Inspections are always done by professionals. Professionals who have experience in doing them. If you care enough about your home, then you should schedule an electrical safety inspection today.
If you're a homeowner, then you know that your main concern is keeping your family safe and sound. If you're having electrical problems, then how can you stay safe? Electrical problems are to blame for house fires and injuries.
Call an electrician that can perform an electrical safety inspection. The pros at Zo Electric, LLC can do them for you at your convenience. The best time to have one done is before moving into a home and after a remodel.
If you're the homeowner, you can always inspect your own electrical before calling in an expert. Inspecting your home's electrical system includes checking the outlets to ensure they are working and the panel box.
You should never perform repairs without the help of a licensed and bonded electrician. Only they can correctly diagnose the problem. Call Zo Electric, LLC and keep your home up to date with the others on your block.
Get a New Jersey electrical safety inspection and you'll feel a lot better about your home. It's not good to worry about your electrical system. You never have to anymore. Zo Electric, LLC wants to help keep you satisfied through our electrical services.
Some of the things that are checked on during an inspection are your cords, plugs and fuses. Always check with the line to your cords. If you notice that they have slices in them or are wearing out, then have them replaced immediately.
Outlet can surge and catch fire if loosened and not taken care of properly. All of the wall plates should be fastened securely. You should never leave an outlet exposed as that can result in injury or possibly death.
Make sure that all of your fuses and breakers are the same size. Ask your electrician, at the time of inspection, about what sizes you should buy in regards to your fuses and circuit breakers. Your home depends on a good electrician.
There are many electrical devices around the house that should be checked on regularly. Hindsight equals safety. If you do inspections on your own in conclusion with an electrician, then this will keep your home from dangerous electrical conditions.
When a New Jersey electrical safety inspection is all that you need to keep your home safe, then let the electricians at Zo Electric, LLC assist you. You'll never have to worry again about the electrical conditions in your home.
If you are looking for a New Jersey electrical safety inspection professional, then please call 973-906-8242 or complete our online request form.