Searching For Dependable Electrical Repairs in New Jersey?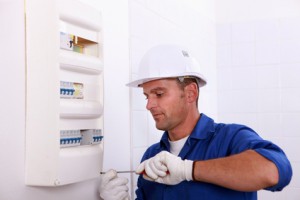 Are you searching for someone to do New Jersey electrical repair in your home? There's not much that Zo Electric, LLC can't do. They are the electrical professionals that can install indoor/outdoor lighting, repair your wiring and even install a new home generator. Just contact Zo Electric, LLC and you'll wonder why you haven't sought these guys out until now.
You can do a lot of electrical repairs on your own. It's not hard to wire a ceiling fan or install new track lighting in your living room if you possess some kind of electrical knowledge, but it takes a real pro to make them last. If you contact Zo Electric, LLC for electrical services, you'll never have to worry about craftsmanship ever again.
Take lighting for example. Have you ever tried to install your own lighting, but got lost in the instructions? We don't follow instructions at Zo Electric, LLC. We know electrical repairs and know how to do them right. From now on your lights won't flicker and will turn on when you flick the switch.
Ceiling fan repairs are another one of our specialties. You might think that ceiling fans would be an easy repair as all there is to them a small motor. But the truth is; ceiling fan motors are very intricate and takes a seasoned electrician to work on.
If you need New Jersey electrical repair, then don't hesitate to call Zo Electric, LLC. It's better to hire an electrician than to do repairs on your own for several reasons. First of all, electricity is very dangerous to work with. In fact, it can kill you if you're not careful with it.
Another reason to hire an electrician is; electricians see things that you don't. If you have no prior knowledge of electrical repairs, then an electrician can correctly diagnose the problem. We have years of experience and want to share our expertise.
You can't go wrong with electrical repairs. Your home depends on a smooth working electrical system. One glitch and it can easily get messed up which will end up costing you lots of money on repairs and replacements. But, choose wisely! An electrical contractor that has experience and is committed to delivering you exceptional service can be found at Zo Electric, LLC.
From your outlets to home lighting, you'll be very well taken care of by the experts at Zo Electric, LLC. Next time you go to plug in your radio, you can thank us. We make electricity happen in your home. No more will you have to suffer from a lack of electricity.
Contact Zo Electric, LLC for New Jersey electrical repair. We are available to help you any time of the day and will be there in a moment's notice. We care about your home and the safety of your family.
If you are looking for a New Jersey electrical repair professional, then please call 973-906-8242 or complete our online request form.