Inquiring About Aluminum Wire Replacement in New Jersey?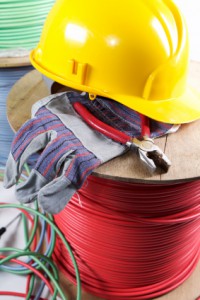 New Jersey aluminum wire replacement, then go to Zo Electric, LLC. For over a year now we have been providing our services within the community. Our services range from electrical repairs to installations that will increase the safety in your home. You can always depend on us as we'll be there when you need us most.
There's lots of advantages to using aluminum wiring over copper wiring. Aluminum wiring in most homes began in the 1960s. During the 70s, its popularity started to decline, but came back around twenty years later.
Copper wiring, on the other hand, is still widely used over aluminum despite its high price tag. There are many benefit to using both though. If you're a homeowner, options such as wiring can make it feel as though you do have a say in how you want your home to be.
Advantages of aluminum wiring:
It's very lightweight
Simple to work with
Flexible
Reduces corona
Of course there are many disadvantages as well. If you are ever in need of a New Jersey aluminum wire replacement, then simply contact Zo Electric, LLC. Our repair guys are always available to help. We're the pros when it comes to your home's wiring and want to give you a safe and easy solution to any of your electrical problems.
The reason why problems exist with aluminum wiring is that the material oxidizes a lot faster than copper. The more the wiring oxidizes, the more resistant it becomes. It will eventually create heat at the connections and splices.
We use a simple, but tough approach to your aluminum wiring in order to replace it. First we shut off all the power to the home. This makes the job a lot safer to perform. Once all of the power is off, then we test the circuit wires using a multimeter. This helps to ensure that there is no voltage running through the wires.
After all that is done, we then get into the wiring itself. We will find the problem using our state-of-the-art electrician tools. These tools help us in diagnosing where your problem lies. Once we've found the problem, we cut and splice the bad wire and replace it with a new one.
As a tip, if you ever decide to switch out your aluminum wiring for copper remember- They each have the same gauges, but their carrying capacities are quite different. Each of these wires tend to expand and contract at various rates. Never splice the two wires together.
When you want a New Jersey aluminum wire replacement all you have to do is make the call to Zo Electric, LLC. We'll deliver peace of mind to your home.
If you are looking for a New Jersey aluminum wire replacement expert, then please call 973-906-8242 or complete our online request form.