Are You Looking For The Service Of An Electrician In Lincoln Park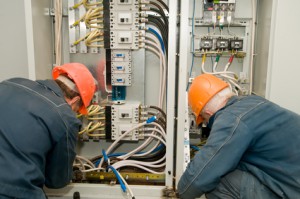 If your latest electricity bill was a shocking experience, then you need to see about getting the service of a professional electrician to get those expenses back in line. If your electrical systems are not working at peak efficiency this can result in an increase in your monthly expenses, and these costs will quickly add-up. When compared to what you could continue to waste due to inefficiency, paying for the service of a professional electrical contractor is completely negligible.
When you get the service of the experts at Zo Electric LLC you will be provided with the work of experienced professional electricians who will avoid any unwanted surprises when it comes to your bill by providing upfront communication through the entire process. We will make certain that the work exceeds your expectations and is able to be easily fit within your budget. We add the personal touch to our work, assessing the needs of the individual and only providing the work that you require, not trying to stack on unnecessary services to increase a bill.
Our trained electricians are able to make a huge difference when it comes to your electrical needs, and have built up 30 years of experience serving the Lincoln Park area. You will get honesty and integrity whenever you call on our contractors, as each and every one of them takes pride in their work and the contributions they have helped make to Lincoln Park. You will get the absolute best customer-service whenever you call on Zo Electric LLC.
Lincoln Park Panel Upgrades
If you live in an older Lincoln Park home and have begun to notice an increase in your electrical bills then it may be time to introduce a panel upgrade into your home. Panel boxes act as the central nervous system of your home, and if it is not functioning properly, then your various appliances are not getting the electricity that they require. An inefficient and unsteady supply of electricity can present a host of problems for homeowners, including malfunctioning or failing devices, or a general increase in electricity costs. When your panel box is not able to meet the demands of your home, this will result in placing additional strain on it, causing a spike in bills as it draws in more power than is actually needed for the process. If you think you might need your panel box upgraded, contact the electricians at Zo Electric LLC for a consultation.
Lincoln Park Electrical Repairs
If you're in need of emergency electrical repairs, then do not hesitate to call on the service of Zo Electric, LLC. Our technicians keep all the usual parts on hand, so we can easily handle most repair tasks with expediency. In the cases that we do not have the needed parts on hand, we'll be able to get them swiftly to provide you with the solution you require in as little time and with as little cost as possible. Don't settle for work from an amateur when you can get the professional experienced electricians at Zo Electric handling any of your electrical repair needs.
Recent Articles
Commercial Electrical Safety For New Jersey Businesses

A safe electrical system couldn't be more important for a school, clinic, hospital, or other commercial business. It's so important that your electrical system is properly installed and repaired. Within these buildings are many electrical system components that also need regular maintenance. All the assets of the business, as well as the people within, rely...

Read More
If you are looking for Lincoln Park Electrical Services, then please call 973-906-8242 or complete our online request form.