Lighting Repairs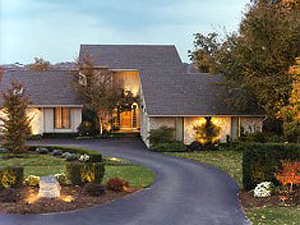 When you are in need of New Jersey lighting repairs, you have to feel confident that you are getting the best quality service that there is. When it comes to dealing with anything electrical, you never want to take chances procrastinating the task or handing it off to someone that is less than qualified or reputable. So if you want to follow the example set by other wise locals, then you will know that the name to trust for this type of work is Zo Electric.
With over three decades of professional industry experience backing up the founder of the company, you can be sure that we know how to get the job done. We have had to answer to one too many service calls where we were there to clean up someone else's attempt at taking care of lighting repairs; don't take chances when it comes to your lighting, or anything electrical for that matter. Let us show you how we have become the number one choice for this type of work.
Lighting Repair Expert
There are countless types of lighting you may have that could end up needing repairs, as well as countless things that can go wrong with your lighting. Too many people think that by watching an online video that this makes them qualified to repair their own lights. The problems is that this is a very dangerous mistake to make; electrical issues can lead to severe shock, injury or even fatality.
You also should never entrust anyone that lacks the required industry credentials to take care of this type of work. Just because someone claims they know how to do it, this should not be enough. Not to mention that, without a license and insurance, if something does go wrong, you could be held accountable for damages and injuries. Let us show you what it means to have true quality when it comes to the work that goes into your lighting and electrical work.
New Jersey Lighting Repairs
So when you know that you need to call on someone to take care of this type of work, you can call on us. We take this line of work seriously and it shows in the high rate of customer satisfaction we have. Give us a call today so that we can get started.
When it comes to your need for New Jersey lighting repairs, you can rely on us to address your needs, promptly and professionally. We look forward to working with you and making sure you get the quality you need. Contact us right away and let's take care of all your electrical service needs.
New Jersey Lighting Repair Services We Provide:
Lighting Repairs
Light Fixtures
Electrician
Lighting Fixtures
Light Fixtures
Lights
Outdoor Lighting
Landscape Lighting
Low Voltage Lighting
Recessed Lighting
Track Lighting
Lighting Installation
Recent Articles
How a Home Generator Can Protect You And Your Family in Morristown

If you have a Morristown home generator on your checklist of things to purchase in the future, then you may want to get one sooner than later. They will help you during a power outage and storms that leave you stuck for days. While others are stuck without a working refrigerator, your food will remain...

Read More
If you are looking for a New Jersey lighting repair specialist, then please call 973-906-8242 or complete our online request form.