Are You Looking For The Service Of An Electrician In Kenvil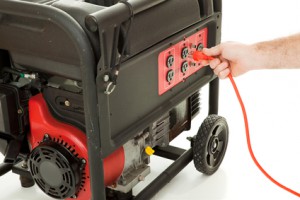 If you have suffered sudden and unexpected failure of your electrical appliances, lights, or you've noticed a severe spike in your electrical bills, then you should have your home visited by a professional electrician. When it comes to improving the energy-efficiency of your home or handling general electric repairs, an electrician's services cannot be beat.
Calling on Zo Electric means getting the service of a locally owned and operated business with over 30 years of experience providing the Kenvil area with repairs, general maintenance, and installation services. We are specialists in electrical service and repairs, and pride ourselves in the work that we provide to the Kenvil community.
Our experienced contractors have helped us build a reputation for the best work combined with honesty and integrity. Once we have assessed a problem we will provide you with upfront pricing to avoid any unexpected expenses, and can guarantee that we will only ever suggests services that your electrical systems need, all while striving to remain within your budget. You cannot go wrong in calling the electrical contractors at Zo Electric, LLC for any and all of your electrical repair and maintenance needs.
Kenvil Wire Repairs
If the wires in your home are beginning to get old, then you are drawing increasingly close to risking a fire in your home. As the protective insulation on wiring thins with age, it becomes likely that a spark can result in igniting insulation or other materials inside your walls. However, these kinds of problems are easily assessed with the right tools and training. Our experienced electricians will be able to identify any issues that you might have with your wiring, isolate the issues, and provide a proper and swift solution. When your Kenvil home needs its wiring repaired, you only need to look as far as Zo Electric LLC.
Kenvil Home Generators
If you've suffered power loss during a storm then you know how frustrating it can be to go without, especially if you have had a severe outage for any extended length of time. The longer power is out the more problems it causes, as the temperatures inside your home rise or fall to extreme levels, and food that has been stored in refrigeration starts to go bad. This is why you should consider installing a home generator! When your electricity ceases to work, a home generator will immediately kick in and supply you with a new source of power. This will help prevent harm to electrical devices, and avoid expensive and wasteful loss when your refrigerator and freezer cease doing their job. Provide your home with reliable, safe power, with a whole home generator installed by the experts at Zo Electric, LLC.
Recent Articles
6 Reasons Commercial Electrical Maintenance Is Important

Electricity is a critical part of the daily operations at any kind of commercial or industrial property. No matter what kind of industry you're in, your electrical system is integral to what you do each day. Your electrical system is so essential to your daily tasks that it can be easy to take it for...

Read More
If you are looking for Kenvil Electrical Services, then please call 973-906-8242 or complete our online request form.