Importance of Getting a Morris Plains Electrical Safety Inspection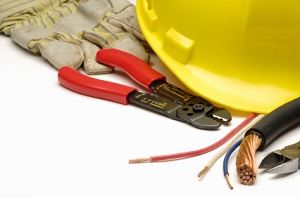 The electrical system in your home is essential for you and your
family to have comfort but only if the system you have in place is safe. Of course the only way to make sure it's safe is to have an inspection done. An electrical safety inspection is something that must be carried out by a professional, and one that has experience carrying out this type of work.
The last thing you want is for the electrical system you have in place to keep your home comfortable and safe, end up being something that compromises the safety and well-being of you and your loved ones. Without proper care and inspections, you could be taking a gamble and even putting your family at risk of fires and injuries. The best times to take care of this type of work are when moving into a new home and following a remodeling job, but you can do follow up safety inspections any time you would like.
Red Flags & Warning Signs
For starters, you should never work with anyone who is not licensed or insured. When it comes to getting the work done that you need, a qualified Morris Plains electrician is needed. It can be enticing to hire someone who claims they know what they are doing and who quotes you a low price to complete the job. The problem is that you are putting your home and your family at risk by hiring someone without the proper credentials to complete the job. This includes trying to DIY your way through delicate tasks that involve electrical work or repairs.
There are countless things that can wrong with your electrical wiring, appliances, fixtures and more. This includes things like fuses, plugs and cords. Outlets are another area in which something minor can go wrong and lead to major problems. This includes even leaving outlet covers missing which results in the outlet being exposed. Contact with exposed wiring can lead to shock, injury or even death.
The bottom line is that it is better to be safe than sorry. It is so easy for something to go wrong, even something seemingly insignificant, that can cause serious problems, even death. So next, it is all about finding the right team of experts to get the job done for you.
Call the Experts
By working with the Zo Electric LLC crew, you can rest assured that you are getting the best work possible. When it comes to keeping your family safe, we look forward to being the company you call on for your Morris Plains electrical safety inspection work. Contact us today and let's get started.
If you are looking for a Morris Plains electrical safety inspection professional, then please call 973-906-8242 or complete our online request form.