Electrical Safety Professionals in New Jersey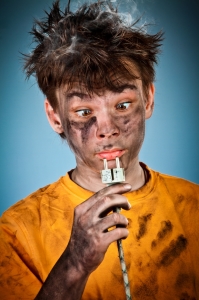 It is hard to imagine any task that your family conducts that is not somehow dependent on your residential electrical system. Electricity is a modern necessity that provides immense convenience, entertainment, comfort, and security to our New Jersey families. Our residential electrical systems are perhaps the biggest boon to our families' quality of life.
Because electricity is so important in our everyday lives, it has become a ubiquitous afterthought. This is a dangerous mentality to have because electricity is an extremely powerful force, which can be very dangerous if neglected. As such, it is absolutely imperative that all New Jersey homeowners have reliable, functional, efficient, and above all safe residential electrical systems.
The best way to ensure the electrical safety of your home is to partner yourself with a professionally licensed electrician. The electrical safety experts at Zo Electric, LLC help ensure that New Jersey residents have the safest and most reliable electrical systems. They offer routine electrical safety inspections to New Jersey residents. Their experts recommend that you conduct an electrical safety inspection upon moving into a home, at any warning signs, and whenever you conduct remodeling.
The following are some tips to help you with your residential electrical safety. Through your diligence and the expertise of the electricians at Zo Electric, LLC, you can rest assured knowing that your New Jersey family will safely enjoy its electrical system.
Electrical Safety Warning Signs
Whenever you encounter any of the following issues, it is important that you contact a professional electrician. Because electricity poses significant risks, all electrical modifications should be conducted by a licensed electrician.
If you experience shocks or tingles when you touch a metallic surface or appliance, there may be an electricity leak. This is a very grave concern that can develop into a significant electrical safety issue.   Whenever this occurs, you should call a professional electrical safety specialist.
If you notice that the same fuse within your New Jersey home repeatedly fails, there is a strong change that your wiring is malfunctioning. Because fuses are a safety device themselves, this problematic wiring and resulting fuse failure poses substantial electrical safety concerns.
Another sign that you may have faulty wiring in your New Jersey home is when your lights continuously dim or flicker. Dimming and flickering lights can be the result of energy usage elsewhere on the circuit; however, large variations and constancy are highly indicative of electrical safety problems.
Electrical Safety Professional Help
As always, it is vitally important to realize that your family's electrical safety should be handled by licensed experts. Conducting electrical repair and modification yourself is simply not a safe option. The electrical safety experts at Zo Electric, LLC are always here to help New Jersey residents. By working with them hand-in-hand, you can feel confident that your family has the electrical safety that it deserves.
If you need to hire electrical safety professionals in New Jersey, call Zo Electric, LLC at 973-906-8242, or fill out our online request form.