Are You Seeking Electrical Maintenance in New Jersey?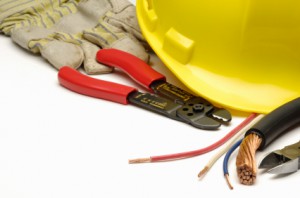 Do you ever wonder why on earth you would need New Jersey electrical maintenance in your business? To answer your question, you need this type of maintenance to keep your business and your employees safe. Just contact Zo Electric, LLC and we'll send out clean and skilled experts to your business. You may end up saving the life of your business if you decide to contact us.
What is electrical maintenance you ask? Well it's the preservation and prevention of any and all of your business's electrical system. We do the upkeep as you can sit back and relax. There's no need to stress whenever you utilize Zo Electric, LLC.
This type of service is normally done by a licensed industry professional. You can stay up to code and not have to find an electrical contractor at the last minute to pass inspection. You can also have us come out early and check your electrical system out for preventative measures.
Maintaining the life of your business's electrical may seem downright boring. It may seem like even your maintenance man can take care of that, but truth is; you need New Jersey electrical maintenance done by an industry professional.
Once a new system is implemented at work, then it could run free of problems for a long time, then all of a sudden breaks down. If you or your maintenance people don't have the expertise like we do to repair it, then call Zo Electric, LLC.
All electrical systems operate on the fact that they are maintained and properly worked on a regular basis. There are much higher levels of reliability and production when your electrical system is kept up with.
There are lots of areas in a business that require an electrician. Always have one on standby for when your main production system goes out. When one of your machines breaks, it's going to cost you a lot more to pay your employees for work that's not done than for work that can be done with a great running electrical system.
Top reasons for electrical maintenance:
Electrical Shorts – Overloaded circuits can surge at any time causing a fore to your business or home. Lots of expensive merchandise can easily be lost in a fire. If you want to avoid all that, then contact Zo Electric.
Safety – One of the main reasons why businesses have electrical maintenance done is because of safety. Lots of businesses care about their customer's well- being and want to keep them safe at all time.
Liability – If an injury would ever happen at your place of employment, do you know that they are liable for it?
Start your fiscal year off right by keeping all your employees safe. You can simply do this by calling Zo Electric, LLC for New Jersey electrical maintenance.
If you are looking for New Jersey electrical maintenance services, then please call 973-906-8242 or complete our online request form.