Are You in Need of a Commercial Electrician in New Jersey?
If you need a New Jersey commercial electrician to carry your business to the next level, then contact Zo Electric. We are a locally owned and operated electrical outfit centrally located in the heart of New Jersey. If you need us, we;ll always be there to help you. We don't want to see your business fail due to a lack of electrical services. Call us today for more details regarding your business's electrical problems. You'll be a lot happier that you did.
New Construction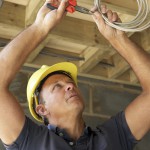 Building a new business can be such an exciting time. Making plans for where all of your stuff is going to go can be overwhelming, but making plans to find an electrician to do the wiring doesn't have to be a headache any longer. Just call Zo Electric and you'll find that we are able to wire your new business safely. You won't need to stress about your wiring at least.
Electrical Maintenance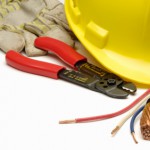 Worrying about your business's electrical isn't going to bring more attention to the business, but it will get you to be more proactive in getting maintenance done. You'll want to have an inspection done so that you stay up-to-date and are abiding to state standards with your electrical components. Things such as your outlets and lighting should all be in good working order. When you decide to have your business inspected, then call Zo Electric as they are the New Jersey electricians that you can depend on.
Office Fit Outs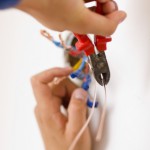 Fit outs are the latest way to equip an office with latest technologies when it comes to electrical devices. There are lots of ways in which you can outfit your office. If you have a plan and are ready to execute it, then hire Zo Electric. We'll design your new office so that it's up to state standards and done to code. The best places for an office fit out are centrally located so that everyone can experience it.
Lighting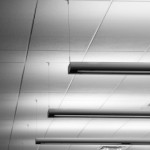 Customers need light to shop just as workers need light to perform their jobs correctly. If your business needs new lighting, then contact the lighting experts at Zo Electric. We'll make your office a lot brighter and your store a lot more easier to spot items. You'll know why we are the choice electricians in the New Jersey area.
Our New Jersey Commercial Electrician Services:
Lighting
New Construction
Outdoor Commercial Lighting
New Jersey Electrician
Office Fit Outs
Home Construction
Business Generators
Surge Protection
Office Lighting
Wiring in New Jersey
Commercial Wiring
Electrical Maintenance
If you are looking for a New Jersey Commercial Electrician, then please call 973-906-8242 or complete our online request form.