New Jersey Electrician : Zo Electric
When you need an electrician that you can rely on, one that you know will put you and your families safety first, turn to the experts at Zo Electric LLC. With a customer centric focus, we always make sure you are happy and fully aware of your best options before moving forward. We gladly give you free estimates on all work and keep you fully informed on all your projects as we move forward. Fully licensed and bonded with OSHA 30 training, and an owner who is an in the field, hands on technician, guarantees only the best work is all you ever receive. Call us today to experience the difference that Zo Electric can bring to you.
Professional Electrical Services & Electrical Repairs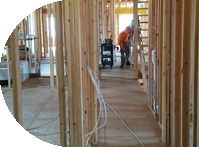 Your homes wiring is arguably the most important component, it runs unseen throughout the entirety of your home providing power to every device that needs a spark of life. If that wiring is installed incorrectly or is out of date the safety hazards are numerous. The way we have seen wiring in the past would astound many of of our clients, that is why Zo Electric is here to make sure you are always update and safe. We will repair any and all your wiring and always check to make sure any suspicious hazards are taken care of. As always your safety and that of your family is our number one concern. […]
Landscape Lighting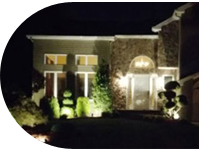 When you need lighting to the outside of your home trust a New Jersey electrician who can get the job done right. With the proper wiring for external conditions and lighting that not only beautifies outdoor spaces but also uses lower consumption sources, we have the options to make your landscape lighting something truly gorgeous to behold. […]
Kitchen Lighting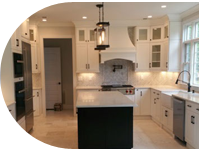 Kitchen lighting varies as greatly in design and function as kitchens do from the very classic to the very modern. From recessed lighting to hung wire lighting, if you can dream it we can install it. Whatever the job is we are happy to help you move forward with both the design and implementation. If you need options or our curious as to what the best kind of lighting would be for your kitchen we are always happy to offer free consultation and estimates, just another way Zo Electric is here to make sure you are always a happy customer. […]
Services
Residential
Aluminum Wiring Replacement
Electrical Safety Inspections
Home Generators
Electrical Wiring
Knob & Tube Wiring
Electrical Repairs
Ceiling Fan Repairs
Troubleshooting
Lighting Repairs
Outlet Repairs
GFI Electrical Outlets
Commercial
New Construction
Electrical Maintenance
Office Fit Outs
Lighting
Lighting Installation
Landscape Lighting
Security Lighting
Low Voltage Lighting
Pool Lighting
Panel Upgrades
Surge Protection
Recent Articles
If you are looking for a New Jersey electrician, then please call 973-906-8242 or complete our online request form.